Landos Biopharma Raises $10 Million to Develop New Therapeutics for Autoimmune Diseases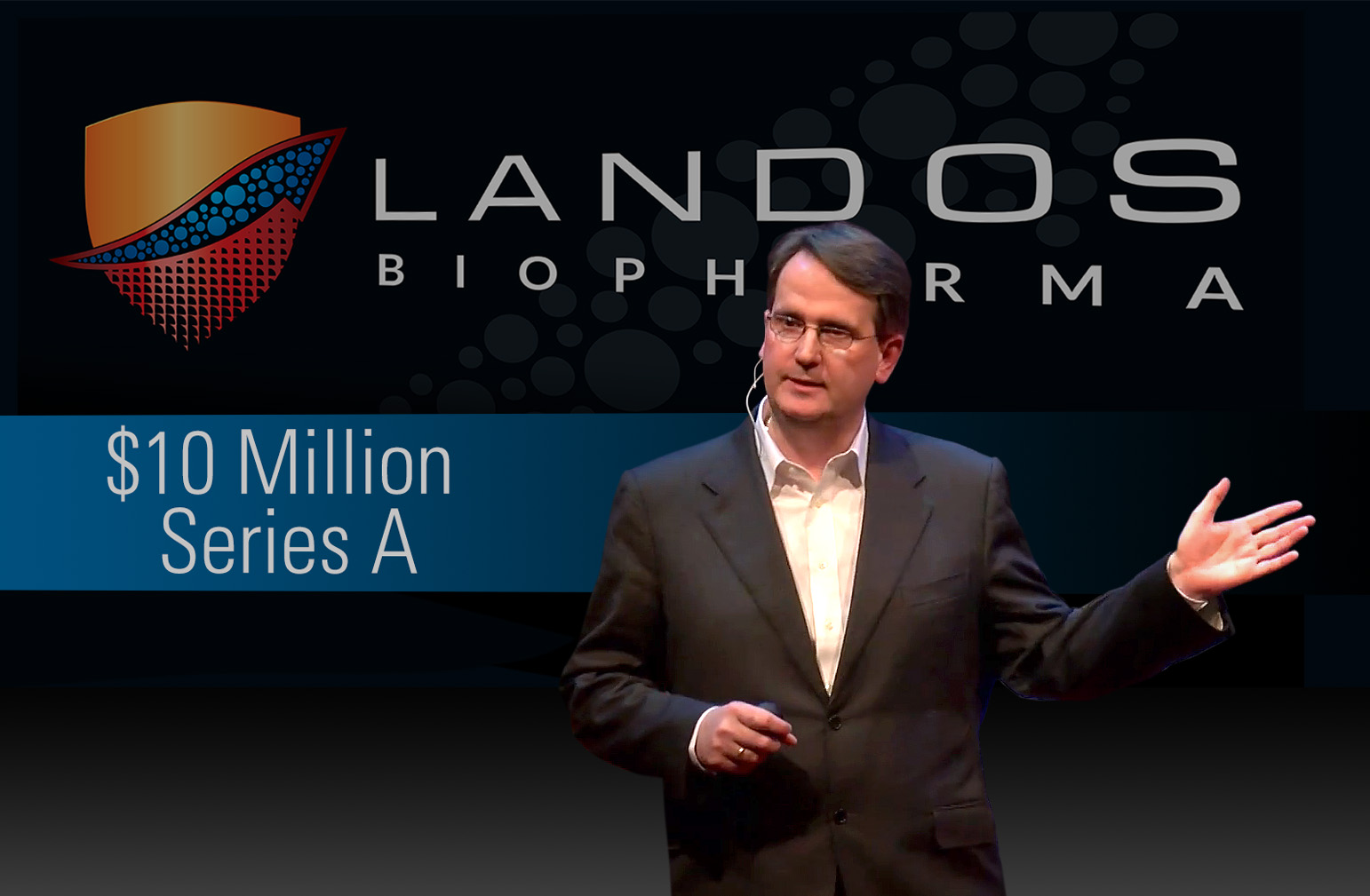 Millions of people every year across the globe are afflicted with Inflammatory Bowel Disease (IBD), including Crohn's disease and ulcerative colitis. So rampant has the problem become that it's engendered a $9.2 billion per year pharmaceutical market, which is only expected to grow at 25% rates as autoimmune diseases continue to affect more patients.
Current treatments for autoimmune diseases are painful, expensive, and often come with many side effects, including cancer, infection and death. What if an oral treatment could be developed that outperforms current therapies and without all their side effects?
Founded by serial entrepreneur and innovator, Dr. Bassaganya-Riera, Landos Biopharma, Inc., has received $10 million in Series A funding through life sciences management firm, Perceptive Advisors, LLC, will advance a robust pharmaceutical pipeline for autoimmune diseases toward clinical trials and commercialization.
Josep Bassaganya-Riera, the director of the Nutritional Immunology and Molecular Medicine Laboratory (NIMML), a leading Laboratory at the Biocomplexity Institute of Virginia Tech, has received over $55 million in competitive R&D funding, has published over 150 peer-reviewed publications, has founded 3 startup Companies, and was recently named Innovator of the Year by the Roanoke-Blacksburg Technology Council. Dr. Bassaganya-Riera, and his companies have been active members of a statewide group that supports the planning behind the Governor's 2015 Virginia Bioscience Initiative. This initiative calls for Virginia to be in the top three pharmaceutical regions by 2023. Dr. Bassaganya-Riera is also a prominent member of the Blacksburg community and was a featured presenter at the Governor's Forum on Bio and Big Data in Northern Virginia two years ago.
"We have a committed leadership team with industry experience focused on developing treatments that address an unmet clinical need of patients looking for safer, more effective oral therapeutics. Most importantly, we believe we can improve the lives of millions of patients living with these diseases," said Bassaganya-Riera, Landos' Chairman, President and CEO.
Landos will use its initial funding to advance its lead therapeutic asset toward Phase 1 clinical testing in the second half of 2018. Landos will develop orally active locally acting treatments for Crohn's disease and ulcerative colitis that could bring relief to the approximately 1.6 million American and 4 million global sufferers of IBD worldwide.
"I congratulate Landos on receiving funding for this promising work," says Virginia Congressman Morgan Griffith, "which has the potential to bring relief for those suffering from painful autoimmune diseases."
Partnering operational and strategic efforts with the Boston-based life sciences accelerator Xontongeny, LLC, Landos is at the forefront of the race to find safe, effective therapies for Crohn's disease and ulcerative colitis. Acting as a double-barrel shotgun, Landos' lead clinical candidate, BT-11, activates the Lanthionine Synthetase C-like 2 (LANCL2) pathway and intercepts IBD by reducing the inflammatory response and increasing anti-inflammatory activity in the gut.
"I am pleased that Landos Biopharma Inc. has announced it is raising $10 million for the development of a treatment for Crohn's disease and ulcerative colitis," said Virginia State Senator John Edwards. "Landos is an emerging biopharma company focusing on developing oral therapies for autoimmune diseases. I have visited their facility at the Corporate Research Center in Blacksburg, and I am delighted at the progress they are making in this field."
About NIMML
The NIMML tackles unsolved fundamental challenges in complex human diseases with unmet clinical needs. The NIMML combines advanced computational technologies such as computer modeling and artificial intelligence with pre-clinical and clinical experimentation to catalyze the translation of scientific discoveries into creative solutions to the most challenging problems in healthcare. NIMML is located in Blacksburg, VA.
About Landos Biopharma, Inc.
Landos Biopharma, Inc. is an emerging biopharmaceutical company focused on the discovery and development of first-in-class oral therapeutics for patients with autoimmune diseases. Landos' lead clinical asset, BT-11, is a novel, locally acting small molecule targeting inflammatory bowel disease (IBD) that is expected to enter clinical testing for Crohn's disease in 2018. Landos also has a robust pipeline of compounds for other autoimmune diseases.
Landos is headquartered in Blacksburg, VA. For more information, please visit www.landosbiopharma.com or contact info@landosbiopharma.com
For more information:
NIMML Contact:
Josep Bassaganya-Riera
540.818.2844