New Insights on NLRX1 as a New Therapeutic Target for IBD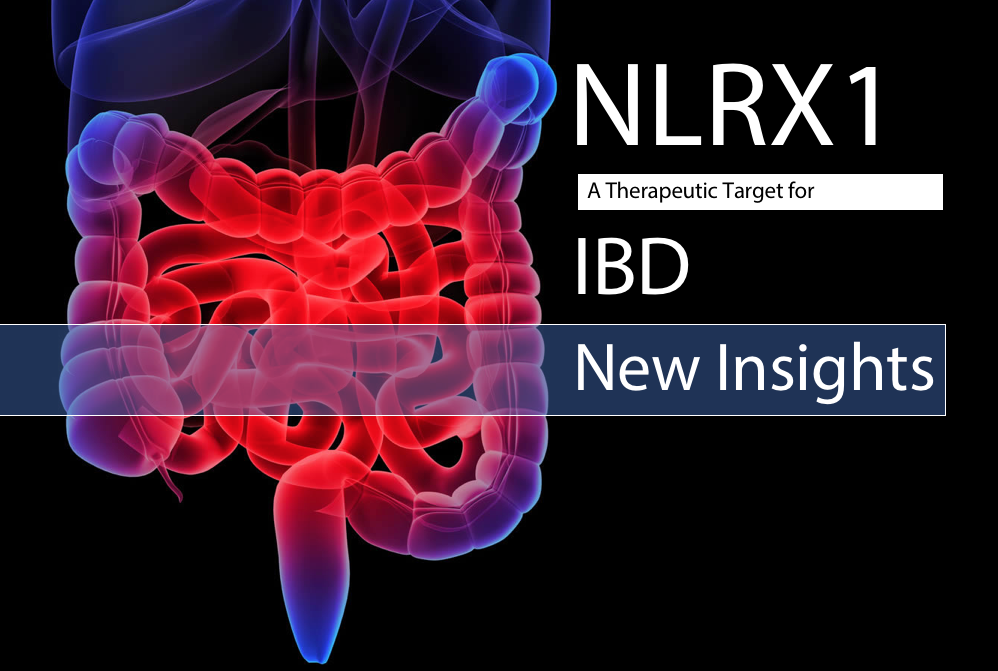 FEBRUARY 27, 2018
BLACKSBURG, VA. – The balance between health and disease is exquisitely controlled by complex interactions among the diet, gut microbiota and genes. The Nutritional Immunology and Molecular Medicine Laboratory (NIMML) uncovered novel unforeseen interactions in the gut mucosa mediated by nucleotide oligomerization domain like receptor X1 (NLRX1), a new immunoregulatory target. We provide evidence that NLRX1 functions as a metabolic and microbiome sensor responsible to maintaining tolerance and the integrity of the epithelial barrier.
The findings were published in a recent paper in Frontiers in Immunology.
The study uses a unique integration of next-generation sequencing technologies of host and gut microbiota with traditional immunology and innovative organoid cultures to confirm the potential of NLRX1 as an autoimmune therapeutic. By controlling the metabolism of glutamine and other amino acids in epithelial cells, NLRX1 maintains the expression of tight junction proteins to prevent microbial infiltration and the resultant recruitment of immune cells.
"IBD and other autoimmune diseases are rarely caused by single genetic errors alone but rather an accumulation of contributing factors spanning genetics, immunity, gut microbiome, diet, metabolism and environment," said Bassaganya-Riera, Director of NIMML. "Therefore, to design highly efficacious oral therapeutics we need to take a systems-wide view to identify new targets with multifaceted mechanisms like NLRX1."
Unlike other NOD-like receptors, whose mutations and overexpression are drivers of inflammation in IBD, NLRX1 exerts regulatory effects that decrease the recruitment and activation of inflammatory immune cells, such as T helper 1 (Th1) cells and neutrophils. In line with this, the loss of NLRX1 worsens overall disease severity and allows for the expansion of an inflammation-associated gut microbiome.
"Combined with our previous work in the Journal of Immunology, NLRX1 has proven effects in epithelial and immune cells making it a prime therapeutic target for IBD and other autoimmune diseases in the GI tract," said Andrew Leber, Scientific Director of Landos Biopharma. "Landos is continually evaluating novel strategies to generate an expansible therapeutic pipeline for autoimmune diseases and we believe that NLRX1 will prove as productive as LANCL2."
Ongoing research efforts around the NLRX1 pathway conducted by Landos have the potential to yield a new class of safer and more effective therapeutics for autoimmune diseases that are orally active and target the GI tract.
About NIMML
The NIMML Institute is a 501 (c) (3) non-profit public charity foundation focused on a transdisciplinary, team-science approach to precision medicine at the interface of immunology, inflammation, and metabolism. The NIMML Institute team has led numerous large-scale transdisciplinary projects and is dedicated to solving important societal problems by combining the expertise of immunologists, computational biologists, toxicologists, modelers, translational researchers, and molecular biologists. The Institute is headquartered in Blacksburg, VA. For more information, please visit www.nimml.org or contact pio@nimml.org.
About LANDOS – Accelerated Path to Cures
Landos Biopharma, Inc. (Landos) is an emerging biopharmaceutical company focused on the discovery and development of innovative first-in-class oral therapeutics for patients with autoimmune diseases. Landos' lead asset, BT-11, is a novel small molecule targeting the Lanthionine Synthetase C-Like 2 (LANCL2) pathway in inflammatory bowel disease (IBD) that will enter clinical testing for Crohn's disease and ulcerative colitis in 2018. Landos also has a robust pipeline of compounds for other autoimmune diseases.