The Dawn of a New Era in Precision Medicine, Health and Wellness Innovation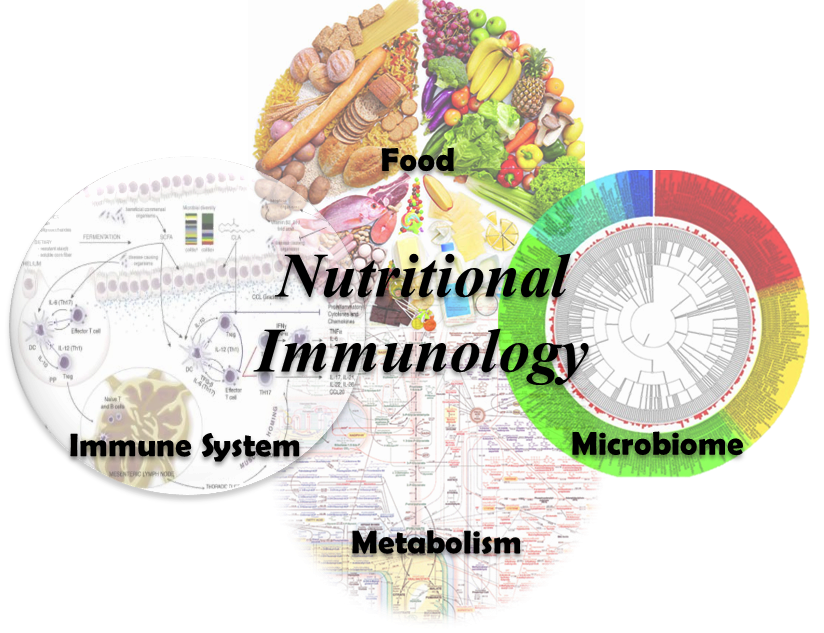 BLACKSBURG, VA. January 28 2016 –Precision medicine, health and wellness initiatives aim to provide better prognosis and understanding regarding the complex mechanism of disease, wherein genetic predisposition, environment, and lifestyle are to be taken into account for disease prevention or treatment. Current treatment paradigms and diets are designed for an average patient with a 'one-size-fits-all' approach.
Researchers at the Nutritional Immunology and Molecular Medicine Laboratory (NIMML) have outlined a new perspective on the implementation of 'systems nutritional immunology' approaches to studying interactions between food/diet, immunity, metabolism and the microbiome in a review article, published this week in Frontiers in Nutrition.
"This seminal article further delineates and extends our contributions to the Goals in Nutrition Science 2015-2020 to fill gaps in nutrition science by embracing smart simulations that facilitate identifying health benefits that are only observable in the interactions between complex systems such as nutrition, immunity and microbiome." Said Josep Bassaganya-Riera, Professor of Nutritional Immunology and Director of the NIMML at Virginia Tech. "The ability to integrate big data and theory across complex networks offers unforeseen opportunities to transform precision medicine, health and wellness."
The authors stress the importance and the need for developing ways that maximize the integration of factors that affect the balance between health and disease. In this regard, systems nutritional immunology analyses, modeling and informatics methodologies along with pre-clinical, mechanistic and clinical studies will facilitate discovering emerging properties of health and disease.
"The new advances in the field nutritional immunology can be integrated with complex science methodologies which include the use of advanced machine learning algorithms to fill the knowledge gaps in the interface between nutrition and lifestyle and bring us a step closer towards the new frontier of Precision Health," said Meghna Verma, a researcher at the NIMML and a doctoral student in the Translational Biology, Medicine, and Health graduate program.
About NIMML
The NIMML Institute is a 501 (c) (3) non-profit public charity foundation focused on a transdisciplinary, team-science approach to precision medicine at the interface of immunology, inflammation, and metabolism. The NIMML Institute team has led numerous large-scale transdisciplinary projects and is dedicated to solving important societal problems by combining the expertise of immunologists, computational biologists, toxicologists, modelers, translational researchers, and molecular biologists. The Institute is headquartered in Blacksburg, VA. For more information, please visit www.nimml.org or contact pio@nimml.org.