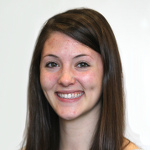 Education
Casandra Washington Philipson is a PhD student in the NIMML, studying Genomics, Bioinformatics and Computational Biology.
Research
"The application of learning as it pertains to critical thinking is so rewarding. Studying and analyzing data that no one else has interpreted is not only self-rewarding but the discoveries that result have the potential to globally affect human health in a positive way."
Cassandra is currently researching novel immune responses to Enteroaggregative E. coli and using computation modeling to better understand the time-course response of infection. In the future, she plans to continue researching EAEC in the NIMML and focus equally on experimental lab work coupled with computational modeling to target potential therapeutic drug treatments for enteric pathogens.