Biotherapeutics, Inc. Announces Publication of Clinical Results from a Phase 1 study of Abscisic Acid for glycemic control in Healthy Human Subjects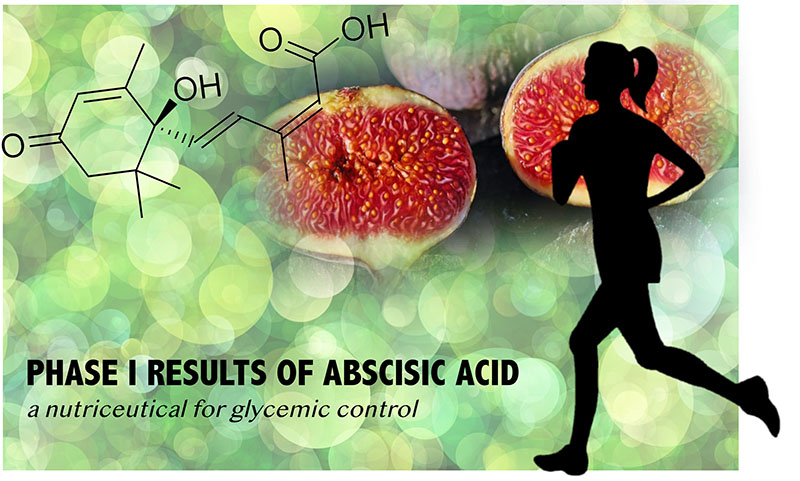 BLACKSBURG, VA - August 3, 2019. Biotherapeutics, Inc. (BTI), a clinical-stage biotech company originated with technology licensed from the Nutritional Immunology and Molecular Medicine Laboratory (NIMML), announced in partnership with Euromed, a leading producer of standardized natural products, the publication of novel clinical results of abscisic acid (ABA) for glycemic control. The study published in Nutrients consisted of a randomized, double-blind crossover study, that included 10 subjects consuming two ABA standardized fig (Ficus carica) extracts at two doses.
Prediabetes afflicts over 84 million Americans and is characterized by the presence of high blood glucose levels, but not yet at the diabetes threshold. Prediabetic patients are at high risk to develop diabetes, cardiovascular diseases and stroke.
"This Phase 1 clinical study demonstrates for first time that ABA standardized fig extracts ameliorate both postprandial glycemic and insulinemic responses following a glucose load in healthy subjects." said Dr. Josep Bassaganya-Riera, NIMML Director, and Chairman and President of BTI. "Additionally, these results postulate ABA as a promising therapeutic option to help normalize glycemic levels in patients affliceted with chronic metabolic diseases such as prediabetes, diabetes and metabolic syndrome."
The ABA Phase 1 clinical study is the translational validation of more than 15 years of research with ABA and glucose control in NIMML and BTI. In preclinical models of type 2 diabetes, ABA administration reduced fasting blood glucose, ameliorated glucose response and decreased infiltration of inflammatory cells in white adipose tissue. BTI and Euromed are planning to advance ABA to Phase 2 clinical studies in prediabetic and Type 2 diabetic patients.
Related Press Releases
NIMML Helps Grow Virginia's Biotech Ecosystem
NIMML Delineates the Path for Personalized Nutrition: Challenges and Solutions
Dr. Bassaganya-Riera: Using Nutritional and Computational Immunology For Solving IBD
Pervida Gut Health Functional Beverage to be Sold at over 279 Cost Plus World Markets
Pervida Announces the Lunch of Two New Flavors
About NIMML
The NIMML Institute is a 501 (c) (3) non-profit public charity foundation focused on a transdisciplinary, team-science approach to precision medicine at the interface of immunology, inflammation, and metabolism. The NIMML Institute team has led numerous large-scale transdisciplinary projects and is dedicated to solving important societal problems by combining the expertise of immunologists, computational biologists, toxicologists, modelers, translational researchers, and molecular biologists. The Institute is headquartered in Blacksburg, VA. For more information, please visit www.nimml.org or contact pio@nimml.org.